Welcome everyone and thanks for stopping by our site. We have over 3,789 different items for sale and adding more on a monthly basis and of course taking out the old as well. We have a wide variety of items consisting of the following headings for you to take a look at. Outdoor Living World Inspirations Coastline Beautiful Beasts Spirit of the West Americana Myth and Legend Luminous Visions Candles and Scents Bath and Body Just for Her Just for Him The Family Side Kitchen and Entertaining Household Essentials Inspirational Bulk Buys Travel Essentials And we have just added or new Pet section as well for that loveable pet in your life. And so very much more at great deals that you will find are well below retail, So look around at the pictures and either e-mail me or leave me a comment here. Keep checking back as pictures and items are going to be added daily. And we look forward to being able to meet your shopping needs.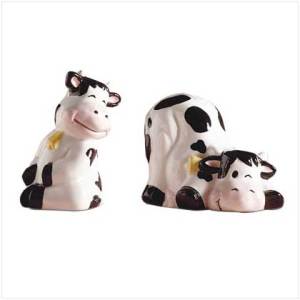 Cow Salt And Pepper Shakers
#27095 Cow Salt And Pepper Shakers Playful cows cheer up your tabletop, offering up their seasonings with a smile! Ceramic. Upright, seated cow is 2 3/8" x 2 1/2" x 4" high.
B&B Networks,Inc. Business Phone Solutions
b@b networks
D T Hosting Web Hosting
Naperthrill Naperville's Newest and Hottest site.
Comments (0) | Add a Comment